To The Dogmatic Free Thinker and Religious Skeptic
I am sick of free thinking skeptics trying to cram their version of reality down my throat so I decided to put down all my thought in a single blog. Next time I run across one of these folks my thoughts will already be typed up therefore all I have to do is copy and paste.
Disclaimer - this is a pre-typed blog entry not aimed at any one in particular just specific situations that arise from time to time
-----------------------------------------
If you can't handle another point of view with some degree of respect then you have little faith in your own perspective. Why waste my time trying to convene me that you and you alone have cornered the market on the universal right reality ,the only way to see my life, or my ADHD
Getting a few things straight . . .
Free thinking means freedom to think for yourself but it doesn't include any entitlement to do the thinking for me
Healthy skepticism means avoiding misinformation by investigation, education and reflection it does not mean cramming your version of truth down every one else's throat
I am sort of funny in that being a jack a** is not the way appear to be right, just rude.
Science is but one way to understand our world, by dismissing other possibilities you render it just another religion
One can not have an agenda and be objective at the same time life just doesn't work that way
I have the right to see my life and my world any way I so chose as do you.
If I want to see my ADD as a gift who in the hell are you to claim I am lying –
If you want to be disordered then so be it – I certainly won't stop you.
If you are having a hard time with me chances are I perceive you as trying to force your views upon me, or we are simply having a misunderstanding.
Try simply asking me my intentions instead of just assuming you know.
Polite correction for misinterpretations is normally welcome ,treating me like I am stupid is never appreciated
I love a play on words and quick whit but personal Insults are a fools way of letting me know they are out of intellectual ammunition so don't be an idiot
I respect most opinions but I do not abide by scare tactics, half truths, and dogma If you are conveying a personal experience then present it as such.
What is good for the goose is NOT necessarily good for the gander
Conspiracy theories normally come with a hidden agenda I reserve the right to look for it.
I reserve the right to question, doubt and respectfully disagree
What you write is a reflection of you not me.
.Individual realities come many versions so don't be surprised if your reality isn't every ones
We do not see things the way they are but as we are. . . . .
-----------------------------------------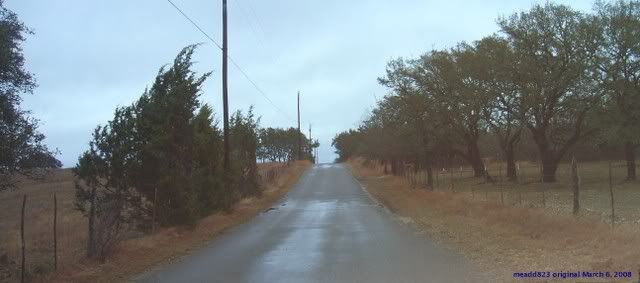 Facebook
Twitter
Comments
Trackbacks