ADHDemons
Posted 06-20-08 at 03:00 AM by
zoomman
Hearing Straight-Razor Muses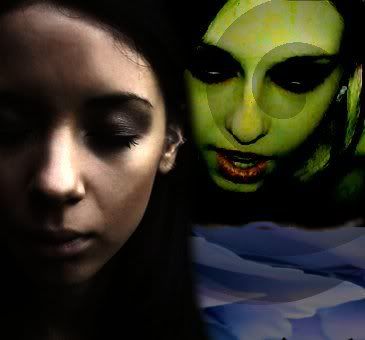 L
ike many AD/HD humans, I've been riding the creative lighting all of my electric life --- writing and painting and sculpting, and screaming and laughing --- following my own demented straight-razor muses or suffering at their delicate, deadly hands.
It's *****ing brutal and beautiful, lovely like a black chrome and bamboo filigree S&M haiku --- all clouds and angels one second, and blacker than the devil's own wanton sin the next.
There are people that sell books saying that creativity is about making connections.
If someone wants to limit creativity to simply making connections --- even making unusual connections---fine. Clever things can come from that. Nice things, I'm sure.
But (capital "a") Art is about more than just being creative. For the artist, being creative is like a prostitute dressing slutty, it's a big help in the business, but it ain't really what the business is about. Creativity is a tool, a vehicle, a weapon --- not an end in itself.
Art is far, far more, and deeper, and dangerous than the niceties of "making connections.".
Connections aren't why artists sweat blood, stay up for days, or burst into tears, scream, and trash the joint. We artists see ...
things
, sense
things
, and have the audacity and chutzpah to move out into the darkling twilight to see these
things
better, up close where we can count each needle tooth if that's what we find..
These things can be indescribably joyous or starkly terrible. Artists don't go insane by simply making connections --- at least not making any connections that are less intimate than connecting with a lover, or a demon, or both.
True creativity cuts us, scars us, marks us, changes us into who we Artists really are. Our straight-razor muses will see to that.
Facebook
Twitter
Views
5590
Comments
10
Comments
Trackbacks