2008 sucked us into 2009
I think - because I have yet to find any one who said 2008 was a good year for them although I am assuming there are some people who thought 2008 was a good year.
I guess it wasn't to bad especially toward the end - Gary found out he didn't have cancer - we quit smoking Jan 2008.
We celebrate a New Year but really it is just another new day with a 9 at the end instead of an 8 - Time marches and I am still part of it - one day I won't be.
I did the same thing this new year I did last new year - stayed at home and had a couple of mixed drinks, farted around on my new used computer, There are fewer cops and drunks on the road in my living room - the fact my living room lacks a road help heaps.. . .
So to all who have made it from yesterday that ended in an 8 to today and ends in a 9
One other thing - Ferocious has been here for a year now - This time last year she was a frightened feral feline in a carrier. Every time I looked at her she would hide her face. I used to keep a thick towel at all times she she would have a place to hide otherwise she would freak.
- Today she helps me moderate
and takes my computer mouse hostage in exchange for kitty-cat junk food.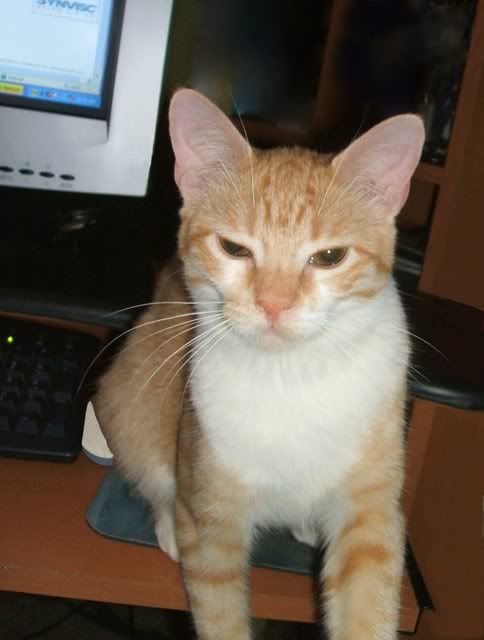 Talk about coming a long way!!!
Facebook
Twitter
Views
3097
Comments
2
Comments
Trackbacks