Tigger thinking the bath and the light switch are brilliant cat toys:
Thinking about playing Pounce-Chase with Ebony:
Yes it's Pounce-Chase time and stop getting pictures of me Mum!!!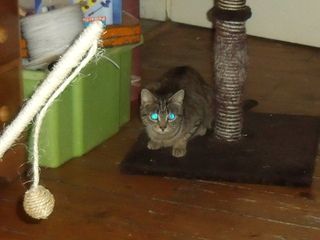 "What are you doing Tigger?"
"I don't really fancy Pounce-Chase tonight Tigger"
"I'm going to go to bed instead"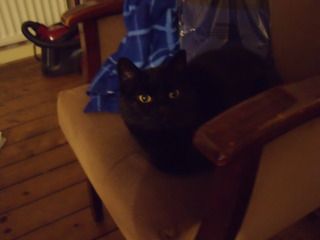 (later on)
"I'm just going to see what you've been sat in Tigger"